Commit to self improvement today!
Summit Aikikai in Salt Lake City, Utah (Sugarhouse) is a training community dedicated to martial arts.  We are committed students who support, encourage and inspire each other.
We welcome all interested persons.  Age, gender, ability is not important but must be mature and interested in regular training sessions.
Training is conducted rigorously and safe. Through this training, we grow, strengthen, and transform ourselves and the world around us.
Call Or Register Online Today
So, what are you waiting for?
Call us today or register online, and discover what authentic aikido training can do for you and your family.
I look forward to speaking with you soon!
Sincerely,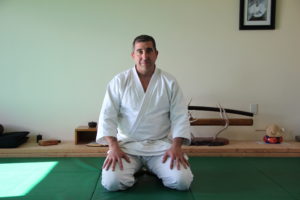 Alex Peterson
Chief Instructor
Summit Aikikai, Salt Lake City, UT
Call us at 305-761-0428 today!
P.S. – Have questions? Need more info? Call us at 305-761-0428 and we'll be happy to answer your questions and schedule your first appointment!